SOUTH COMMUNITY CENTER
3130 16 ST. SW.
MAY 20, 21,22 in Calgary, AB
All cultural enthusiasts are invited to the Calgary SERBIAN FEST.
This event showcases the rich history of the Balkan culture,
which includes delicious Serbian food, traditional Serbian
and other cultures folk dances and enjoying both modern
and traditional Serbian music.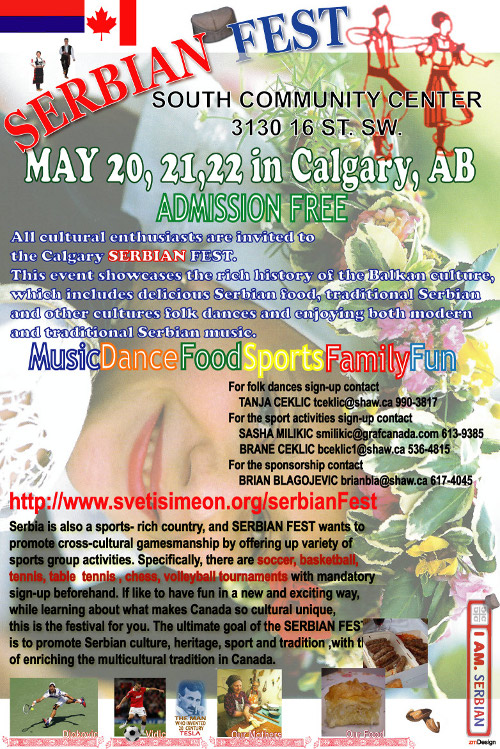 Serbia is also a sports- rich country, and SERBIAN FEST wants to
promote cross-cultural gamesmanship by offering up variety of
sports group activities. Specifically, there are soccer, basketball,
tennis, table  tennis , chess, volleyball tournaments with mandatory
sign-up beforehand. If like to have fun in a new and exciting way,
while learning about what makes Canada so cultural unique,
this is the festival for you. The ultimate goal of the SERBIAN FEST
is to promote Serbian culture, heritage, sport and tradition ,with the aim
of enriching the multicultural tradition in Canada.
ADMISSION FREE