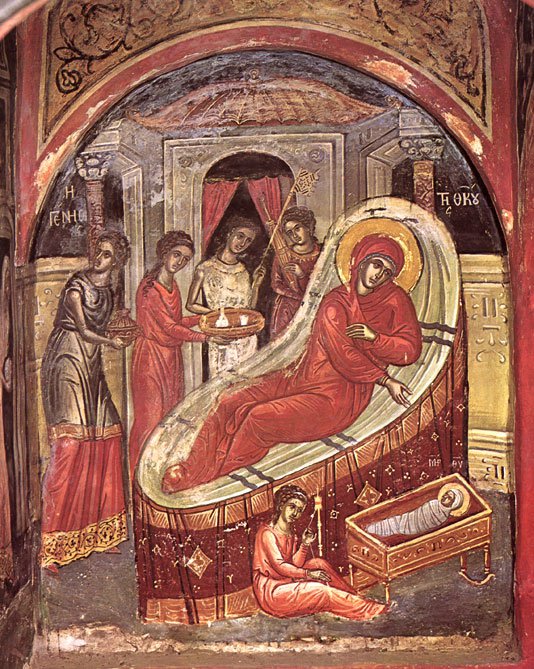 Thy Nativity, O Theotokos Virgin,
Has brought joy to all the inhabited earth:
For from Thee has sprung forth
the Sun of Righteousness, Christ our God.
We solemnly celebrate, dear brothers and sisters, the Nativity of the Most Holy Virgin Mary from her barren parents, pious Joachim and Anna. The Holy Church established this feast during the first centuries of the Christian Faith. The event that we celebrate—the birth of the God-Chosen maiden—brought joy to all the world, for the God-man, Jesus Christ, Who shone forth from Her, destroyed God's curse which weighed heavily upon the transgressing and accursed human race, and brought God's blessing upon it; having trampled down inherent death, He gave people eternal life. Thus the Holy Church explains the cause of the present joy.
Continue reading